Our great tasting orange juices cater for every taste and every outlet.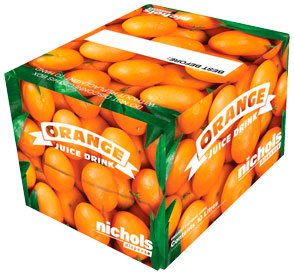 Orange Juice Drink
Juicy, sweet, and with a natural hint of the oily pithy aromas of a freshly peeled orange, along with Containing 97% orange juice from concentrate, this offers a tremendous fluid dispense alternative to a 100% orange juice. Available in a 10 and 5 litre pack size.
Specifications
Ratio: 1+4
BIB Size: 10 litres
BRIX: 50.1
100ml servings/BIB: 176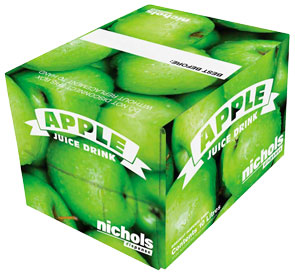 An exceptional Apple juice drink. All the characteristics of the apple are provided with acidity, and a sharp crisp green apple top note with a burnt golden colour, delivering a pleasant alternative to orange juice drinks.
Specifications
Ratio: 1+4
BIB Size: 10 litres
BRIX: 40.1
100ml servings/BIB: 176